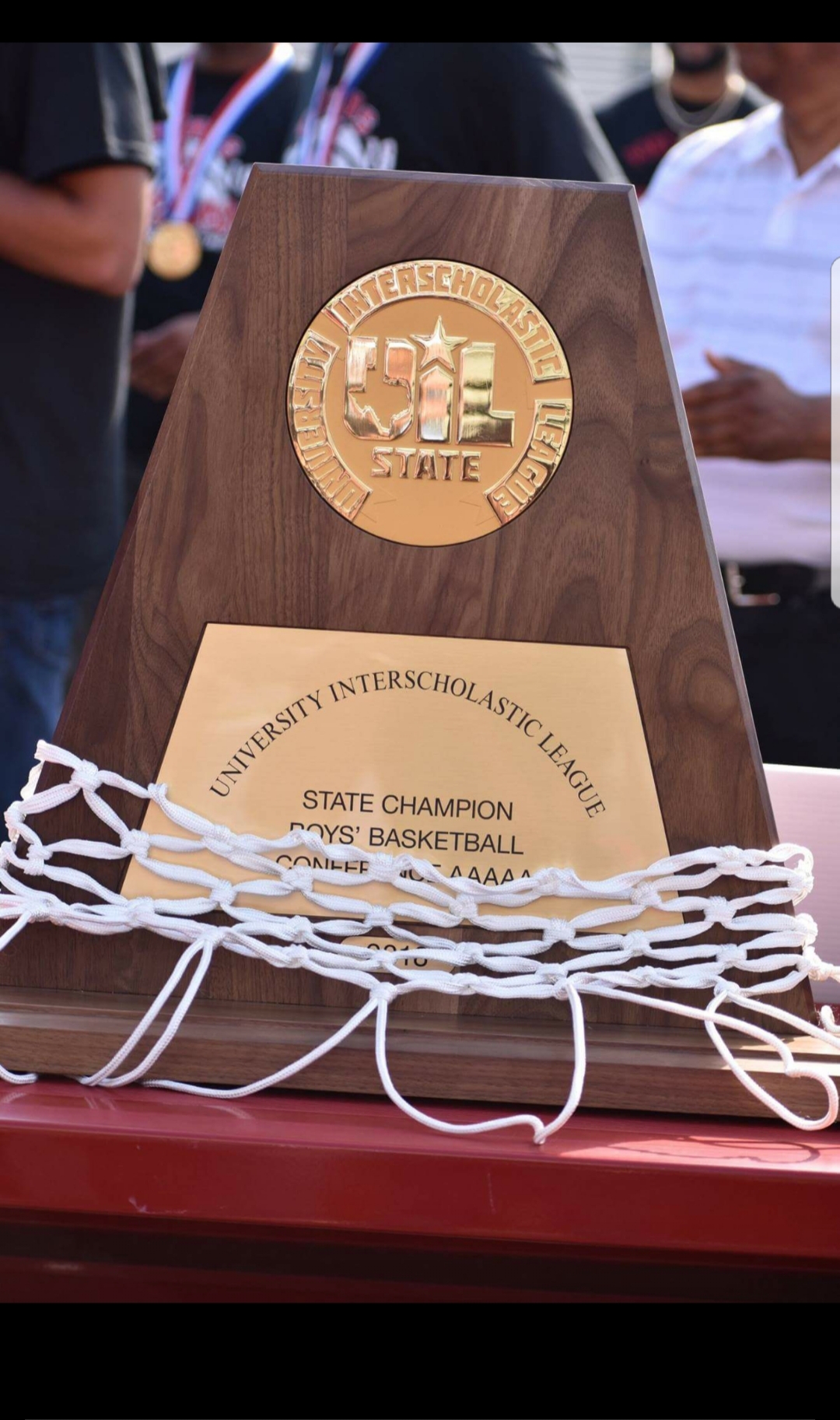 Content count

162

Joined

Last visited
Its total respect between these kids.  These kids actually wanted a 409 cookout together to celebrate their state titles.  PAM HC did overreact because the Silsbee kid intentionally fouled a kid which is normal in basketball,  but tried to help him up.  

Junior Lofton (6'4) is a junior and a lefty. Clover is (6'8) and right handed.

That wasn't PAM's whole team.  They have 3 coming from football.  4 varsity players from last year's team come back and 2 of them play football.  I'm pretty sure McCain and Adam's won't use that as an excuse,  so adults using its makes no sense. Silsbee had 3 D1 talents on their team.  It's just 1 game, and the season has just started, no need for excuses from 1 game.  Memorial slowed the game down and locked down defensively.  They played to the advantage they had in size and kept Silsbee outside.

Most of the penalties were on seniors. Sooner or later it's time to just play ball. On the other hand, the game is violent and rough, things are going to get heated. Doesn't make sense to throw a flag on words.  Those kids are battling  and tempers get the best of ALL the kids. They were QUICK on some flags for trash talk.

He was responsible for their 2 scores in the 1st half.

Db's were playing 10 or so yards off and you dont adjust your play calling to take advantage. 

My friend, there is a big difference between a pass being off and not being able to make the pass.  Big difference.  

True, but we'll see.  Hopefully he's ready, and if they lose, on to next year as always.  I like how the back up gets really good minutes, something Kam didnt get last yr, even in blowouts.   I know you're big supporter bro.

I knew YOU would, but the TEAM decides that. Lmao!!!

I've seen WOW throws and I've seen throws that were just off.  I've seen easy passes missed and a pass that probably no other kid in the district can make.  I've seen kids get offers off off 1 pass.  Ready to see what comes next.

If averaging 35 pts while struggling offensively is bad, I'd take that. Lol. They scored 28 in 1qt.  The United game, literally over 20 bad snaps.  2 TDs taken away.  Worst home cooking officiating I ever seen. 1 Td dropped in the end zone.  Most teams lose by 3 tds.  PAM won.  I know you're looking for the second coming, but all the QBs you hate on are in college now or are going to be playing on Saturdays next yr. Smh  

Memorial - Jamaal  TJ - Kevin Everett  Lincoln - ShanD PNG - RJ

This is a new offense to the kids.  I see a lot of hand signals and a few throws where the qb/wr weren't on the same page.  One thing I noticed is that the ball is spread around nicely.  5 kids have caught TD passes.  3 Rbs that can go.  2 that have rushing TDs.  Yeah, they will be firing on all cylinders come the end of the season.