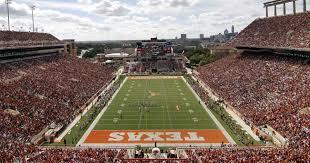 Content Count

76

Joined

Last visited
Recent Profile Visitors
The recent visitors block is disabled and is not being shown to other users.
he had a few dudes on those teams thou lol

from what i have heard the there will be one freshmen to have the keys and be the starting PG and possibly another that is close to 6'4 and 6'5 seen them in JH not sure if they all stayed

TrojanMoJo reacted to a post in a topic: season is around the corner!! who are some teams to put an eye on

i think silsbee is definitely a tittle contender this year. HF is going to make a deep run i think depends on what that coach brings to the table. BU is always fun to watch. i keep hearing that there is a stud over in kountze who is a freshmen. i am also wondering what will EC do with the loss of Ernest Ceaser and what lumberton will do with the loss of brock mcclure

i was not at the game but i have many friends across southeast texas and i have heard that kelly is the most disrespectful dirty playing team out there. during one of the scrimmages i was told that kelly coach said "i cannot control my kids that is the refs job" i wonder if there is any truth to that

volleyball coaches hiring?

Argyle -9 score prediction 53-44

no that is true im not sure where you get your facts from but he does have ties to kountze both older brothers played at kountze and were pretty good one graduated in 2013 and the other last year i think also a sister that went to kountze as well

someone tell me how they are still winning i am baffled

combination of lack of talent and kids that just do not care to carry on the tradition i have heard, nobody can win with that. i have also heard that the 8th grade bunch can be special i would like to see for myseelf thou

does anybody know where the kid "jay buckley " went for college ??