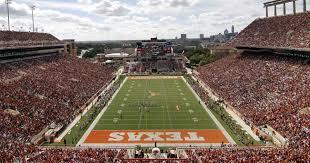 Content Count

70

Joined

Last visited
Recent Profile Visitors
The recent visitors block is disabled and is not being shown to other users.
volleyball coaches hiring?

Argyle -9 score prediction 53-44

no that is true im not sure where you get your facts from but he does have ties to kountze both older brothers played at kountze and were pretty good one graduated in 2013 and the other last year i think also a sister that went to kountze as well

someone tell me how they are still winning i am baffled

combination of lack of talent and kids that just do not care to carry on the tradition i have heard, nobody can win with that. i have also heard that the 8th grade bunch can be special i would like to see for myseelf thou

does anybody know where the kid "jay buckley " went for college ??

kid can flat out play great to see him go to the next level

heard he the kid got in big trouble for fight with a teammate

# 2 from HJ baxter wirth #5 is jaiden porter #22 is austin samamha gaurd from HF collin dorsey can play anahuac had a few that was good

this kid can flat out play very very talented

anybody have some good warm up games locked in?

so his kid is no longer on the team? isnt his dad on staff?