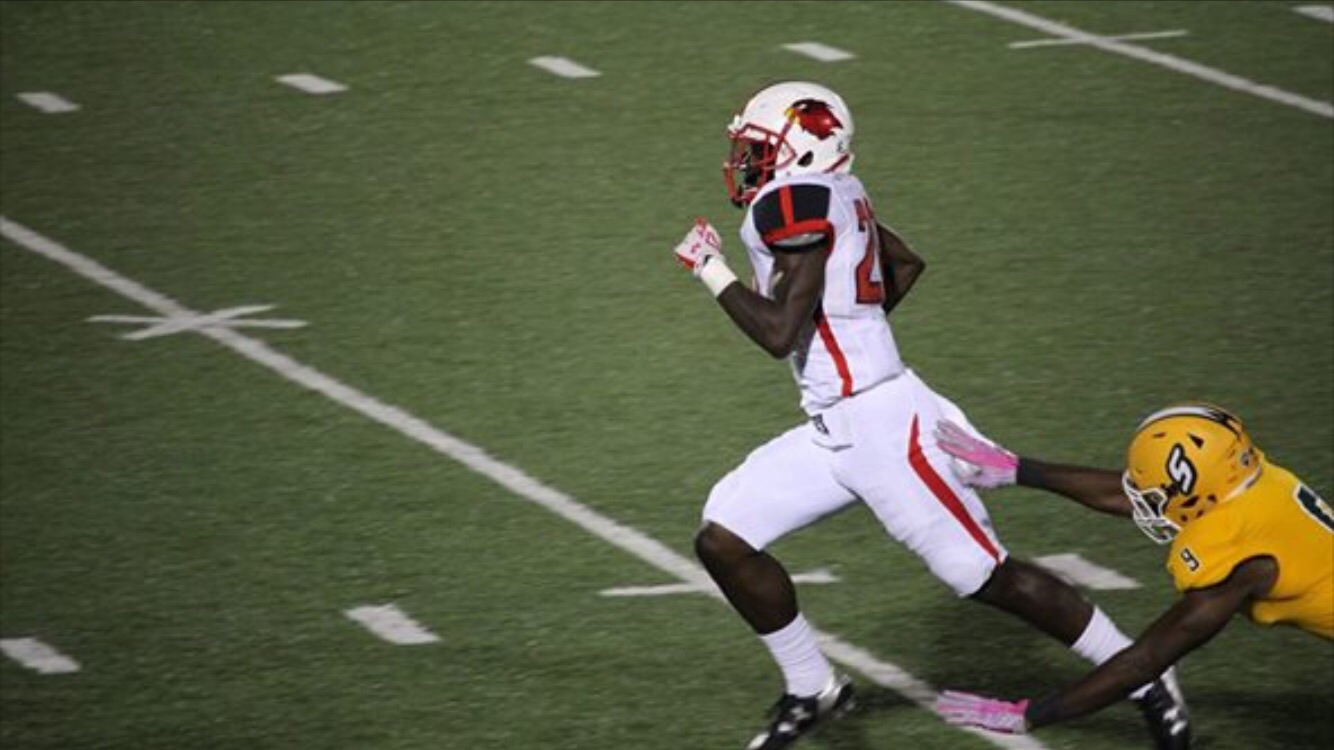 Content count

2,658

Joined

Last visited
Tiiiimmmmmmbbbbeeeerrrr, got'em falling like Trees, Brand new Puppy already infested with Fleas Battle the Bruins, Soulja  Please. You're not a Wolf at all, I thought Mice liked Cheese Gonna Whoop ya'll so bad we're gonna carry the 1, Just like Kavanaugh Gigs up Ya'll are done Why wait 'till Friday to walk the Green Mile, at the Stadium formally know as the Butch until just now. Tricks are for Kids & Treats ruin Teeth, Law don't go 'Round here & neither does Wolf Meat #FromPAtoBMT

We need some creativity on here. Lol  

Lol  All of my kids attended Ozen. My youngest had been going to Ozen since age 2, now he's a Freshman at Brook. Talk about change, but he's adapted and enjoys it.

They've combined the 2 kittens with no time to spare, spilt the zone thru I-10 so we're now a Bear Now that it's 2 on one it seems unfair, Smokey still wins in a lopsided affair School names have changed, and the Stadium too. School Board be aware there's more important work to do. UNITED we STAND, Beaumont as one. Unity in the community & God Bless Everyone.

Afrer the name change, then what? I've said it more than once, most "Supers" are around for 4-5 years. Mr Thomas was here 15. That alone answers any questions anyone has. The streets may have been Crooked, but who paved the Roads?? I'm sure a lot of palms were greased during his long Stint in Beaumont. Made lots of new "Frienimies".  Now let's play some Football at the "Butch"

Lol, I appreciate the 1 & only Vote I may ever get.  Those '89 Indians may have made a Trip to San Antonio if ya'll played in today's Game. That was one tough Group. Been Brainstorming with one of my formers Summer Hoops players on how to properly approach a Dialogue with our Youth on School Safety, Bullying, & how to deal with just down right Evil People in Schools across the Country. We're gonna Start right here in SETX. Hopefully in the very near Future

Wow!!! With All of the Racial unrest still relevant in "Our" Country, we have guys like this stirring the Pot. It doesn't matter what Party you're affiliated, or ethnicity; this sort of thinking is what screws up the World. I will say this though, at least we know where Farrakhan stands. He doesn't represent me or my Family. Some on this Forum feel as he does as well as Roseann, but don't make themselves known. These sort of comments arouses Hate within People full of Hate. Again, doesn't matter what Party affiliation or Ethnicity. These statements rile up the Ignorant & Evil Spirited throughout the Country. Give this Crap less Press & Focus on how we can keep our Babies & Educators Safe during School. I won't spend anymore time on this Ignorance. SMH 

Clearly you didn't pick up what Mamba was putting down, so I'll clarify. There aren't many Coaches in the Country that can do what Coach Thomas did at Ozen this year with all the lineup changes & adjustments. He is exactly what Temple needs to restore their Program. I don't know if you're familiar with the area, but Temple isn't short on Talent. Wouldn't surprise me a bit if he had them in the playoffs next year. I know for a fact there aren't many Guys in the business that work harder, study the game, or Love the kids any more than he does. Temple is getting a Gem, Beaumont is losing a top 5 draft pick. SMH, won't be long before we hear should've.   

Joe Willie Price has a Ring with my PA Lincoln Bees, besides he's retired & not interested. Lol

There is no way this Team can get up & down the floor with PA. Dictate the Tempo, press & trap in waves and Memorial should win by 12-15pts. I saw only 1 player that was concerned about. Get out on the break & that takes care of the big fella. This ain't Football, so he will be sucking wind immediately. Easier said than done, but that's my Monday morning Coaching strategy. Lol

4 Titles would be Awesome. I hate I won't make it this year. Thanks again for the Thread

Had to hustle like Crazy, but we got it done. I almost saw the thread too late. Couldn't have done it without the help of our SETX Family Support. We know how to come together & help when needed. 

I would like to thank Everyone that donated for the Broadcast. We have reached our Goal & PA Memorial will have their games Broadcast. We received donations from my coworkers whom are Alumni of various Schools around SETX.  LCM Bears, TJ Yellow Jackets, WB Bruins, Ozen Panthers, Bishop Byrne Shamrocks, SFA Eagles, PA Lincoln Bumblebees, & PA Memorial Titans.  Also want to Thank Mike & SETX Sports for their efforts. Bring Home the Title TITANS!!!!!

Thanks for the info Mike. We're getting funds together now, I'm confident we will reach the Goal.

It's sure nice to have all this Rhetoric & Prerequisites for the hiring of a Coach for the Merger. Honestly, the qualities mentioned above are exactly what we need in our Principals, Teachers, Counselors, Board Members, & Community Leaders to give our kids the Greatest opportunities in the "Real World".  I've Challenged myself years ago after moving to Beaumont on how can I help make my Community better. Can't wait for others to fix our problems, we must do it ourselves. BISD has problems, but so does everyone else. I pay taxes here & this is where All of my kids will Graduate & go to College. It gets frustrating at times dealing with a lot of the issues with BISD, but like the Qualifications we seek for in a Coach, I posses as a Parent, so when times get tough, I call a timeout & evaluate the issue & make the proper adjustment. That's how 4 kids from BISD can attend & Gradute College. Closing, I would like to say there is no need to keep dwelling on the past, the future is Bright.